Karl Marx was a broker
Subsound Records is pleased and proud to announce the entry into its roster of instrumental power trio "Karl Marx was a broker" and the release of their new album "Monoscope" the 19th February 2016.
The album, after two years since their last job "Alpha to Omega Director's Cut" is the culmination of a journey with the new line-up and a new starting point for the sound research of the band.
In the coming weeks we will be revealed more details. Stay tuned!
Der Noir joins Subsound Records

Subsound Records is very proud to announce Der Noir in his roster.
After two albums related to new wave and dark atmospheres the band will be out with their new release next Autumn exploring never reached territories, melting wave, post rock, electronic and experimental musick.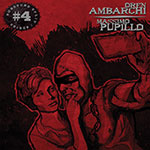 Ambarchi/Pupillo - Subsound Split Series #04
Subsound Records is proud to announce its 4th Subsound Split Series release in the form of a first collaborative joint between Australian sound artist Oren Ambarchi, known for his work with Sunn O))) and italianMassimo Pupillo, known as bass player with Zu and othersIn comparison with their previous projects, as a duo they move into a softer and very welcoming ambience. The result is not a threatening wall of sound but a subtle soundtrack to a night travel on quiet and mysteriously alive waters. A sonic massage for the mind, made of dark, ambient, ever changing drones, embroided in kraut rock rhythmic textures. Release is scheduled on May 6th 2015 and it'll be distributed in Italy via Goodfellas and worldwide via Code7/Phd in the format of black, coloured and splattered 12" vinyl.Artwork by artist Stonino recreates two characters from two 1965 movies of Italian director Domenico Massimo Pupillo, "the crimson executioner", and "lady morgan vengeance"

Oren Ambarchi: guitar, drums | Massimo Pupillo: bass
with special guest Crys Cole: contact mics, objects & no-input mixing board

Recorded: nov 28, 2009 at O', Milano, Italy | Live sound & recording: Attila Faravelli
Mix/edit: Ambarchi | Mastering: Casey Rice at Classickxs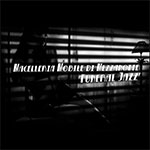 Macelleria Mobile di Mezzanotte - Funeral Jazz
From the early harsh noise days, through moody cinematic ambient and the celebrated dark doom jazz of 2013's "Black Lake Confidence", today MMM strikes back with their finest collection of "songs" to date.
Nine shorts of bad sex, love and loss.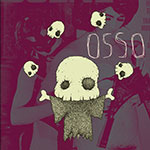 Osso (MoRkObOt & Eraldo Bernocchi)
It was a dark and stormy night and that was how Eraldo Bernocchi and the brave and fearsome messengers of MoRkObOt decided to meet the next day.
They met while eating, what else?
So it was inevitable that, in the throes of the extraordinary consequences of digestion, the four shady characters found themselves in a recording studio pouring their gastric juices on a guitar (which might sound like a bass), two bass guitars (which might sound like two guitars) a drum kit (which might sound like a pocket calculator) and a lot of newfangled electronic equipment (those might sound like a drum kit, or not) mixed together to form a mass of shapeless, slimy, creepy blob named OSSO. Sludge that drips electronic that expels dub that crash grind that melt jelly neurons. Sound penetrates flesh. Die laughing, laugh dying.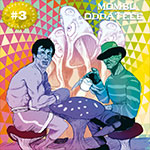 Mombu/Oddateee - Subsound Split Series #03
"Subsound Split Series" is a collectors' series of 12" limited edition vinyls. For each release, the series will present two bands of the Italian and international underground scene, spanning multiple genres and will also be available in digital. Artworks and illustrations will be curated by Stonino and will play on the interaction between two movie characters in an imaginative way.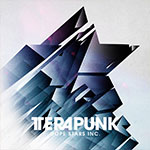 Dope Stars Inc. - TeraPunk
With lyrics inspired by Cyberpunk imagery and subculture Dope Stars Inc. have been mixing industrial beats, acid synths and distorted sounds with a bratty rock'n'roll sound and attitude since their foundation in may 2003. TeraPunk is the 5th album of the Cyberpunk Rock band Dope Stars Inc.. The new album is a mix of industrial, rock and electro music with a raw punk attitude. TeraPunk is a recording that mixes real and artificial sounds such as live guitars, bass and drums meshed together with e-guitars, programmed drums & loops to create a deep cocktail of rock and electro music. The album was described by the band as a "terabyte of raw data straight to your face. A synth'n'roll perversion of real and artificial machines"